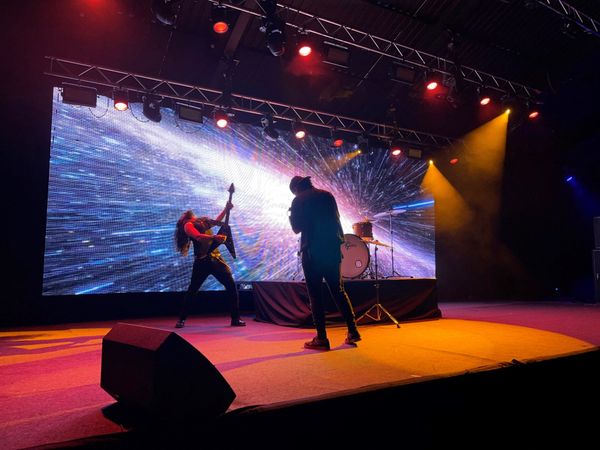 "Through hardships to the stars" - that's what it's like being in a band, especially with the amount of upheaval we've had over the last few years with record company woes, line-up changes and a pandemic all conspiring to delay the release of the best album we've recorded so far. But ... it feels like we're on the home straight!
Ten days ago, we got together to shoot a new video for a song for the first time in almost two years. It's always brilliant to see any creative idea go from a germ of an idea into something fully formed, whether it be a song, a design or, in this case a video. This idea was one I've had for a while but wasn't sure how to pull it off.
No massive spoilers - but let's just say Doomsday are heading further than we've ever been before. Here's a taster of it with Rowan throwing some world-class shapes. All will be revealed in the next few weeks!